If you're not capturing emails on your website yet, you're really missing out. Email marketing is one of the most powerful and cheapest ways to advertise your website.
It allows you to transform a one-time visitor to your site into a life-long customer that you can keep marketing to (until they unsubscribe, of course).
This means that you can build a relationship with your website visitors and gain their trust, hence making it much easier to sell your products.
Here are all the different topics the Beginner's Guide to Email Marketing is going to cover:
That being said, get ready to take notes and let's get started!
Why You Should Be Email Marketing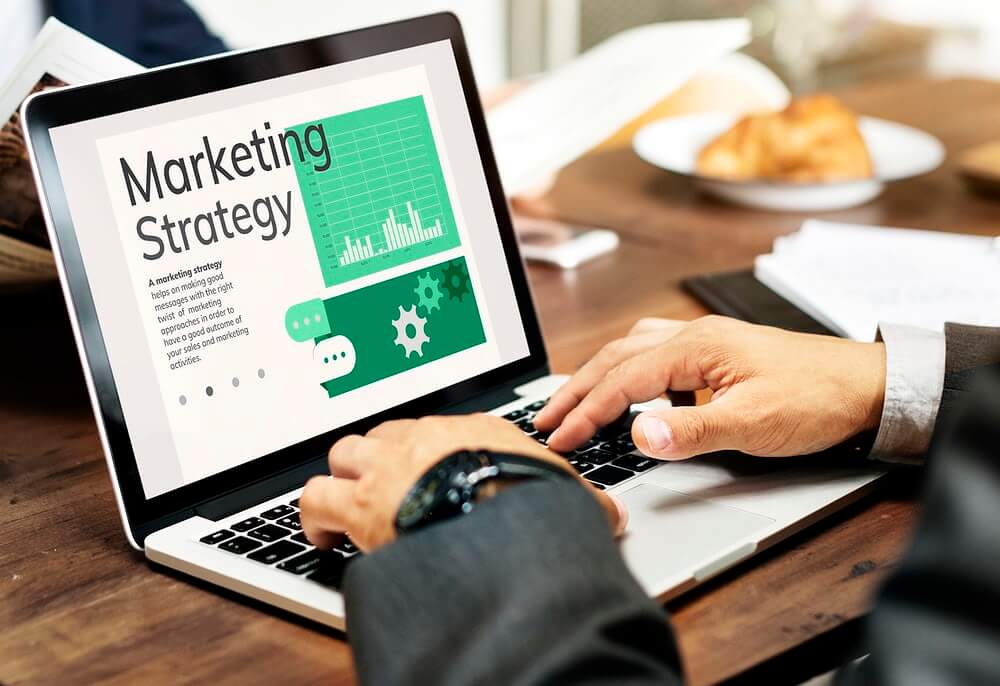 With all the hype around social media, people tend to forget how efficient email marketing really is.
First off, the total reach that email marketing has is practically unbeatable – there's currently close to 2.7 billion active email users in the world and the majority of them check their email at least once a day.
Email marketing allows you to build credibility and create a strong relationship with your website visitors.
Since people enjoy doing business with people they know and trust, this will dramatically boost your sales.
Not surprisingly, email marketing is also the traffic source with the highest return on investment – on average, each $1 spent on email marketing returns $43.
Not everyone who visits your website will be ready to make a purchase or sign-up to a service. By capturing their emails, you're given the opportunity to convince them by providing them with helpful and valuable content while building your brand at the same time.
Also read How To Build Your Networking Strategy.
There's plenty of statistics that back up the importance and efficiency of email marketing:
Email conversion rates are three times higher than social media. (Source: McKinsey & Company)
91% of consumers check their email at least once a day. (ExactTarget)
89% of marketers say that email marketing is their primary tool for lead generation. (Source: Mailigen)
Now that you know why email marketing is so important to you as a marketer, it's time to learn how you can implement it on your website.
Setting Up Your Email Marketing Software
To start building your email list, you're gonna need email marketing software. What these programs do is keep track of all your email subscribers and allow you to set up autoresponders or simply send out newsletters to your list.
Most of these softwares cost a monthly price, but I'll be showing you a great option if you are just starting out and don't have a lot of money to spend.
Here are some of the best email marketing software out there:
GetResponse:
The reason I like GetResponse is because of how easy it is to use and how many great features they have. You can set-up time or action based autoresponders, create and host landing pages, create visually emails using their builder and other cool features. They offer a free trial for 30 days, then the pricing starts at $15/month.
TRY GETRESPONSE
AWeber:
Aweber is one of the most trusted names in email marketing. Although it doesn't have all the features that GetResponse does, AWeber claims a 99% delivery rate (getting the email to their inbox rather than the SPAM folders) which is impressively high. Like GetResponse, they offer a 30-day trial and the pricing starts at $20/month.
TRY AWEBER
MailChimp:
MailChimp is probably the best starting point for beginners since they are one of the few email marketing companies who offer a free for life plan limited to 2000 subscribers and 12000 emails a month. Although this won't suffice once you have a bigger list and need to send more emails, it's a great option for those who don't want to invest into email marketing tools yet.
TRY MAILCHIMP
How To Build Your Email List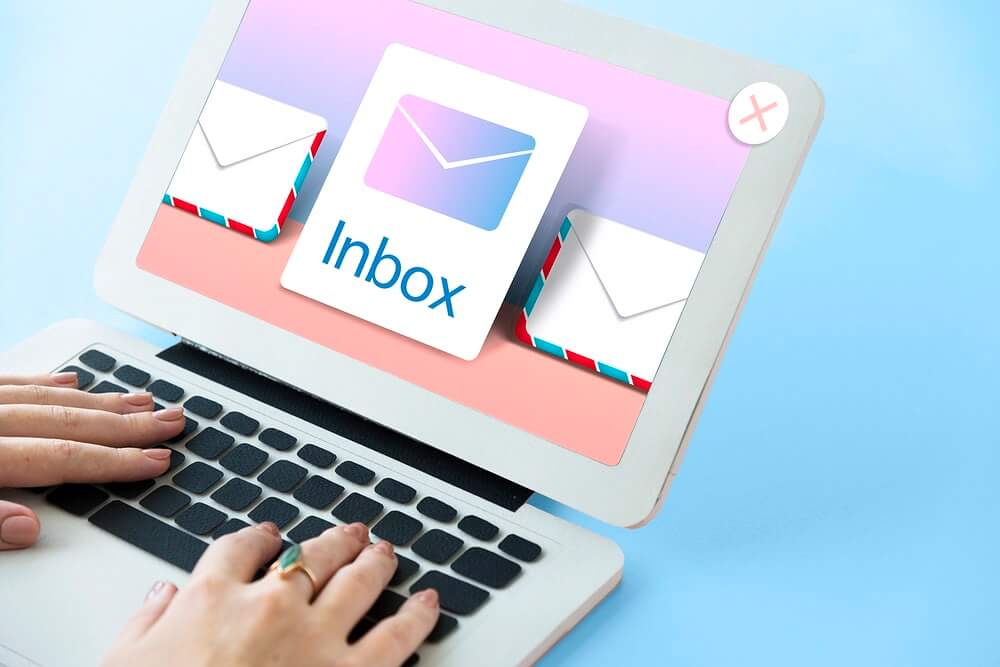 To build your email list, your will first need to have traffic coming to your website.
I won't be covering how to get traffic in this post since I've covered the topic in depth in both my guide on making money by blogging and on how to promote blog content.
Once you have traffic coming into your website, you're halfway done. Now, all that is left to do is capture as many of your visitors' email as possible so that you can keep marketing to them even after they leave your site.
On average, 83% of people leaving your website will never return – hence why capturing emails is so important.
Creating A Lead Magnet
The most efficient way by far to capture emails is by using lead magnets.
Simply put, lead magnets are basically a bribe that you offer your visitors in exchange for their email. Here are some examples of good email opt-in pages using lead magnets:
A lead magnet can be really anything that you can offer to your website visitors. Here are some ideas:
Step-by-Step Guides
EBooks
Free Shipping
Free Trials
Templates
Checklists
Free Consultations
Coupons
etc…
The key to making a good lead magnet is finding out what your website visitors really want.
The best way to do this is to research more about your target audience and come up with your website's buyer persona.
A buyer persona is basically the 'ideal' person to represent your target audience as a whole. Creating buyer personas can help you figure out what your target audience really wants, and can help you create better, more relevant content.
Another thing you can do to find inspiration when creating your lead magnet is spying on your competition.
Odds are at least one of your competitors will be using lead magnets with their opt-ins, so you can see what's working for them and learn from it.
Different Ways to Integrate Your Opt-in
At this point, you have a good lead magnet that your audience will want badly enough to exchange their email for.
The next part is making sure that our visitors are actually presented to it in the best way possible.
Using pop-ups is the most popular way people integrate their lead magnets because it works. The problem with pop-up ads is that you're interrupting the readers browsing and they might not like that.
In fact, 70% of Americans say they get annoyed by irrelevant pop-up ads – this means you need to be offering them something worth their while to make up for interrupting them.
Although it is intrusive, integrating a pop-up email opt-in can dramatically increase your conversion rate.
For example, blogger and crafter Nikki McGonigal experimented by implementing a pop-up email form rather than a sidebar form. This was the pop-up she used:
This resulted in her getting 1375% more sign-ups than from the sidebar form. Imagine if she was using a quality lead magnet! These were her stats after 8 months:
Even though some readers will find your pop-ups annoying, it's a worthy sacrifice to exchange for super fast list building.
Plus, it's been found that adding relevant pop-ups to your website barely has any effect on your site's traffic and bounce rate (visitors who view only one page and leave).
Another way to integrate your lead magnet is within your content. Here is a great example of something like this in action:
Doing this takes a bit more work however because the lead magnet needs to be very relevant to the content of your article, so you will most likely need multiple different lead magnets which can be hard to manage.
In the example above, the lead magnet used was a cheat sheet version of the whole post.
A free and simple way to start integrating email opt-ins to your site is the WordPress Plugin 'SumoMe'.
SumoMe is basically a complete toolkit to grow your website. You can use it so set up pop-up forms, top bars, and many other cool features. Although full access requires a monthly subscription, they offer a free version for all of their tools.
They also provide super easy integration with most big email marketing software, so you don't need to know a single line of code to integrate this to your website.
Split Testing Your Email Opt-ins
You should always be trying new things and split testing to make sure you're getting the highest conversion rate possible on your email opt-ins. If you haven't heard of A/B Split Testing, it's not as hard as it sounds.
It's pretty straight forward – you send some of your traffic to Version A of your website and some to Version B.
Then, whichever is converting better is the winner. You can keep split-testing practically forever as there's so many different little things you can split test that can affect your conversion rate, such as:
Lead magnet
Headline text
Colors
Button text
Removing or adding fields to your form
etc…
You only want to split test a single change at once so that you have a constant variable to compare too. For example, a blue button vs an orange button while the rest of the opt-in is the exact same.
That way, you can actually see what changes are boosting or decreasing your conversion rate.
If you are making visually appealing email opt-ins with tempting lead magnets, you will be able to convert a good amount of your website visitors into email subscribers and hence quickly build up your email list.
Warming Up Your List
Ok, so you have your email list.
Now, I should start sending them emails filled with affiliate products right away, right?
No. Right now, your list is cold – your subscribers probably just heard of you and still don't completely trust you.
That's why you want to spend some time actually sharing good content to your list for a while and make them like you.
If you warm up your list efficiently, you will not only build trust and get constant open rates on the emails you send out but you will also sell your products much easier because your subscribers will actually like you, rather than the email seeming like some SPAM ad.
The first goal is interest. You wouldn't ask a person to marry you on the first date, would you? This applies to cold traffic marketing.
Creating Emails That Perform
The truth is that most of your email subscribers won't always open and read your emails.
If you want high open and click-through rates, you need to be creating perfect emails that will excite your readers enough to get them to visit your landing page.
Here are some important components that all successful emails share:
Attention-Grabbing Subject Line
Having a good subject line is critical to have for your email to be successful. In fact, 35% of email recipients open email based on the subject line alone – this gives you an idea of how important it is to have an optimized subject line.
Remember those buyer personas we talked about? This is another situation where they can come in handy.
You want to make the subject line relevant to your buyer personas' probable problems or concerns.
For instance, if your target audience is single mothers who tend work too much and don't get to spend as much time with their kids as they want, a subject line like "Wish you could spend more time with your kids?" could work well.
Another great way to make your subject lines more attention-grabbing is by personalizing them. In fact, emails with personalized subject lines are 26% more likely to be opened.
The downside to this is that you need to capture both the user's name and email rather than just their email and this can result in lower conversion rates on your opt-in.
Recognizable "From" Name
Although this seems like something of minimal importance, it's not.
With a number of commercial emails people are getting nowadays, consumers are spending less time on irrelevant mail, making it much harder to stand out even with a good subject line.
In fact, 43% email recipients report emails as spam based on the from name – that's why it's important that you pick a name that you readers will recognize instantly.
If your real name plays a big part in your branding and you think that you would be recognized with it, using it can make your readers feel like they are more personally connected with you.
Neil Patel constantly brands himself on Quicksprout , so when subscribers receive an email from 'Neil Patel', they instantly make the connection.
The key to choosing the right sender name is simply to pick the most logical and recognizable name for your company.
Also, make sure that you stick with the same name and don't try changing it – with time, people will recognize your sender name as trustworthy if you properly warm up your list and changing your name could screw that up as you won't be under the name that they are expecting you to be.
Good Body Copy
It's important to be writing effective copy in your emails so that you can properly convey why they need what you are offering.
Once again, using your buyer personas can be really helpful while doing this – you want to speak to your subscribers on a personal level and make your emails as relevant to their concerns.
A great way to do this is to adopt a conversational type of writing. Conversational content is written in a friendly tone, and the goal is basically to make it seem like the content was written specifically for your prospect.
To do this, you must be writing as if you were having a conversation with your reader. For example:
"Have you been finding it hard to …? I know exactly how you feel."
Another great way to really engage your subscribers with your emails is by telling stories. People love hearing stories that they can relate to – especially when the outcome of the story is where they want to be.
The solution to the conflict in your story should be the product you are promoting.
Reflect on how much this product helped you and even throw in some specific results to increase your credibility.
Writing good copy is a huge topic on its own and requires years of mastery. It's a skill that you are going to be wanting to learn, as you will be needing it for nearly every aspect of affiliate marketing.
Strong Call-To-Action
Since the main goal of your email marketing is to generate leads, having a strong call-to-action is arguably the most important part of your email.
Depending on the purpose of your email, you will be using different call-to-actions. Firstly, find the main focus of your email – what is the first thing you want your subscribers to do after reading your email?
Then, use this to create your call-to-action. It's important that it stands out from the rest of the email and that it is visually distinctive since it is the main focus of your email.
It's also a good idea to make sure that your call-to-action is located above the fold – this means that your readers won't need to scroll down to see it.
Here's an example of an email with a good call-to-action:
As you can see, the call-to-action clearly stands out from the rest of the email and the text tells us exactly why you should take action and what you will get from doing it.
The button is also in a bright orange color that stands out and immediately catches the eye, which is exactly what you want when creating a call-to-action.
Conclusion
Email marketing is a very powerful tool for us marketers and should definitely be cherished.
Focus on building a targeted email list and on creating trust between you and your subscribers.
Always focus on helping your subscribers and providing them with quality content, and the rest will follow on its own.